Senior Secondary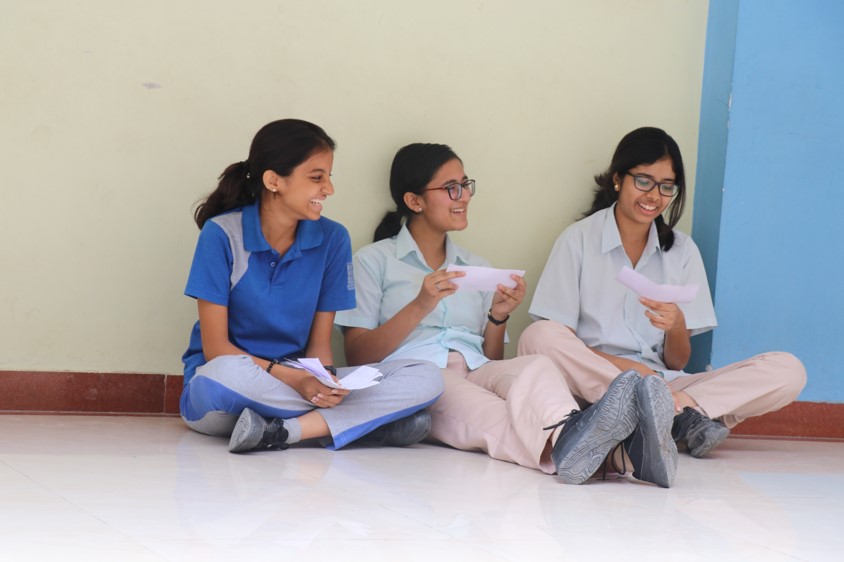 Senior Secondary
Senior secondary students immerse themselves in a warm and engaging environment that inspires authentic inquiry, serious scholarship, and deep reflection. Because there is no single path for students to follow, the Senior Secondary cultivates a strong sense of student independence. We empower students to pursue their own passions, and we equip them with the critical tools and skills they need both inside the classroom and beyond our school walls.
We have a team of sincere, dedicated and focused teachers who not only play the role of a guide and mentor but also ensure that each and every child performs to the best of his/her ability. Constant monitoring and follow up ensures that the well planned programme set up for the Senior Secondary Classes have the quality and objective envisioned for a sound teaching learning process at that level.
Cyclic Class Tests are conducted and the performance of each child is analysed. Remedial measures are immediately put in place to ensure that the child/children affected have bettered their performances. After-school time is also provided for any clarifications.
Fully equipped separate labs for Physics, Chemistry, Biology and Computer Science are provided. Coupled with academics, Classes XI and XII also have sports periods and cookery classes which apart from the obvious benefits, refreshes their mind and rejuvenates them before the grind.
This academic year, we have introduced the Commerce and Humanities Stream in addition to the existing Science Stream.